The product specifications required by the customer are relatively rare or the product required by the customer is not disp aved on crvlink product pages or the crvstalthat the customer wants is only in the literature the market does not see it at allt does not matterCryink provides customized services to ensure that you can meet you needs and make your project or experiment work.Crylink product page shows the crystal and crystal dimensions of some conventional applications. After all the crvlink factory is market-oriented. We are very happy to be involved in your new applications or experiments.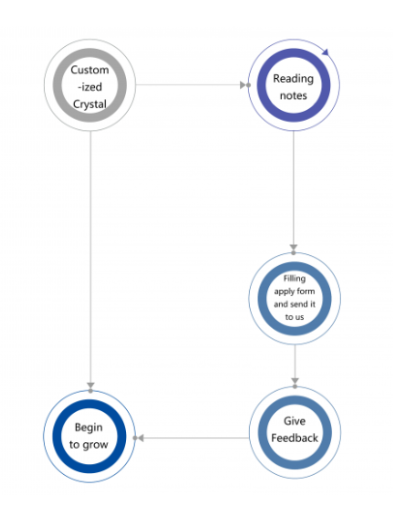 Crystal Name: The full name and chemical formula
Application Area:Using ofthe crystal
Dimension: The size about the crysta
Processing Requirement: Your request in detail and providing the drawing
Polishing Requirement: Your request in detail
Coating Requirement:Your request indetail
Literature: Growth and Application about the crystal
Crylink aims to provide customers with auality and efficient services. Just like crylinks concept: Linking value. crylink hopes to accompany customers from the start of the project to the success of the project,which is a very fulfilling thing for crylink. Any suggestions or ideas can be sent to us via message or email or online chat, hoping that Crylink will become your premium supplier.